Branding your business: Why is it crucial?

"Branding" is a common word in today's business sector. Yet, there remains some confusion for many on exactly what it is, and what it can do for your company.
First off, branding isn't the same as marketing (a common misconception). Marketing denotes how you create awareness about your business. Your brand, on the other hand, is your business identity.
While it's certainly important to focus on and perfect your product, it is equally important to identify who you wish to sell it to – and then establish how to craft a brand identity that appeals to them, communicates with them and pushes them to decide that they must choose your product over any other.
The digital age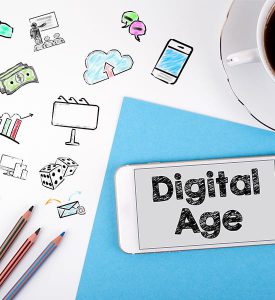 The ease and use of the Internet and smart technology has resulted in a sharp change in how consumers interact with brands. A prospective customer can easily come across multiple brands for the same product with just a swipe of a finger. To make yours stand out, therefore, you have to make an excellent first impression, and be able to justify to your customer within seconds why your product is the right choice for them.
Since the manner in which the public eye forms opinions has itself changed due to social media, influencer marketing and social engagement, it's more important than ever to establish a look, feel and voice for your brand that sets it apart from the rest.
Establishing identity

Many people think that a company's brand is just its logo, design or aesthetic. The truth is that your brand is a far more holistic concept, basically representing the very personality of your organization: from how it operates, how it treats employees and customers, to the values it stands for and the methods it chooses.
By establishing this personality early on, your business has the advantage of following a self-aware vision for itself, making it easier to craft successful paths and lead a team that follows them.
The making of a promise

How does a brand motivate its customers to choose it over its rivals? By promising a distinctive, emotional experience. The brand uses relevant content, tonality, colours and communications to shape its identity as unique, and reveal the crucial gaps it may be filling in the market.
Yet, there is another promise your business makes to the customer through well-defined branding. The promise that your business is real, memorable, and here to stay.
When your business touches base with a customer through strong, thoughtful and holistic branding, it implies to your consumer base that you are preparing for the long-haul – that you are a business that has put thought and care into how it appears to the world. A well-established identity makes a promise to your customer that your business has validity in the long-run, and has made an effort to achieve this. To put it this way: if a book is judged by its cover, the book with the most memorable cover will hold the highest favour
Branding helps you know your customers

No business today is complete without a fleshed-out social media presence, and with social media presence comes the essential factor of engagement: finding ways to talk to your customers by asking them questions, resolving their problems and simply establishing commonality with them.
This can be extremely useful for your business in understanding how it's being received by the public, its possible flaws, and what your customer-base feels needs to be done to fix them.
Drawing investors

Many studies have found that in order to draw funding from investors, you must make a mark on them by establishing two things: 1) the exact nature of your product, its purpose, its methods and its target audience, while 2) creating an emotional connection, by establishing why your product is necessary, the good it does for the customer or the environment, and any benefits to society caused by your business operations. This is all made possible with intelligent branding!
The brand of your business is as vital as your product, as it is your business' face, voice, and essential spirit. Craft it with care, as it can give your start-up great momentum over its competitors down the road, and arm it to take advantage of technological advancements in the future.