At BuzzWorks, convenience, creativity, and collaboration merge to form a vibrant and buzzing community.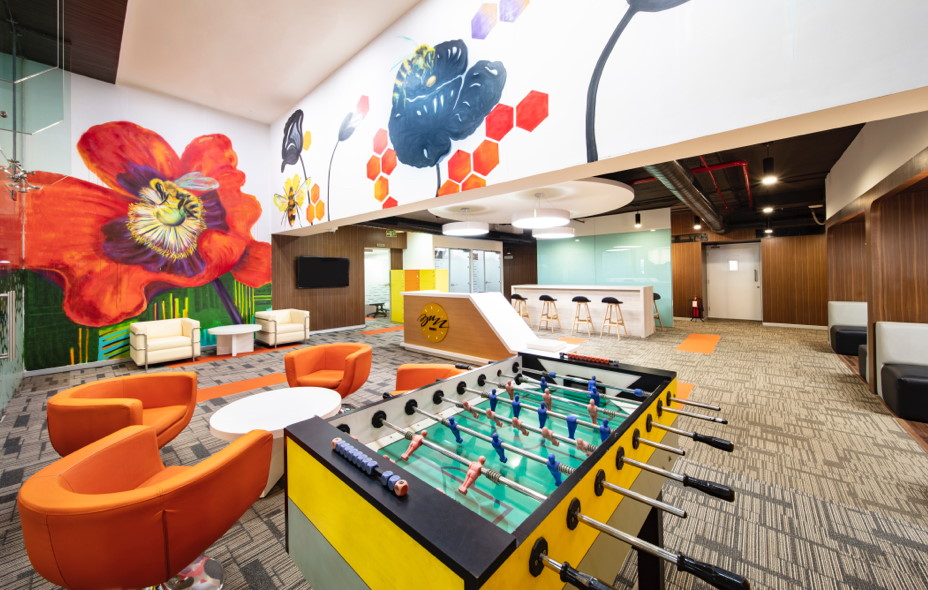 Today, a younger generation of professionals spearhead development in India, bringing creativity, innovation and out-of-the-box thinking to the table. It is then important to adapt workspaces and working cultures to evolve simultaneously and embrace new ideas.
With BuzzWorks, the intent is to create a hybrid of two things:
The regular coworking model
And the managed offices model
By combining the best of these two offerings, BuzzWorks provides a technically oriented solution to professionals across the board that seek an evolved, hybrid workspace. Taking from the youthful energy of the bee and the sunny yellow energy of the sun, BuzzWorks is all set to drive positive change in India's thriving work culture.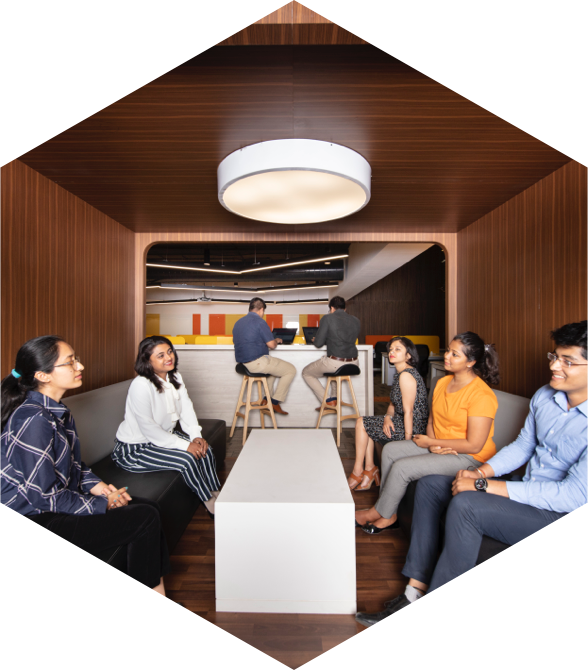 You've got the ideas, the talent and the passion. Now all you need is the space and community to expand and reach those heights – and that's what you'll find at our collaborative workspaces. Open, spacious and state-of-the art co-working environments that are designed to inspire and motivate.
At BuzzWorks, we attract the most innovative and passionate start-ups, freelancers and professionals from all sectors. The networking opportunities here enable you to find synergy and connections that give you overall professional growth, and propel your business forward.
Welcome to BuzzWorks Solutions: Elevating Your Workspace
At BuzzWorks, we understand that the right workspace can transform the way you work. That's why we offer premium, customized workspaces across Grade A assets by Brigade Group. We believe in providing you with not just an office, but a vibrant, dynamic environment that fosters productivity, creativity, and success.
Our Customized Workspace Advantage
When you choose BuzzWorks, you're choosing a partner committed to tailoring your workspace to your unique needs. Here's why our customized workspaces are the preferred choice:
Grade A Assets: Our workspaces are strategically located in prestigious Grade A buildings by Brigade Group, ensuring you have the best address for your business.
Premium Interiors: We pay meticulous attention to the interiors, creating an inviting and professional atmosphere that reflects your brand identity.
Flexibility: Our flexible approach means that your workspace can evolve as your business does. Whether you need to expand, downsize, or reconfigure your workspace, we've got you covered.
BuzzWorks offers a range of solutions designed to cater to a variety of business needs. Whether you're an enterprise looking for custom-built offices or a start-up seeking a ready-to-move-in solution, we have the right workspace for you.
Managed Office Solutions for EnterprisesManaged Office Solutions for Enterprises
Our Managed Office Solutions are perfect for enterprises and businesses that require custom-built, fully managed offices. We take care of the design, construction, and management, allowing you to focus on your core business. Features of our Managed Office Solutions include:
Customization: Tailor the workspace to meet your exact requirements, from layout to branding.
End-to-End Management: We handle everything from the initial design to day-to-day operations, so you can concentrate on your business goals.
Scalability: Our flexible agreements mean you can scale up or down as your business evolves.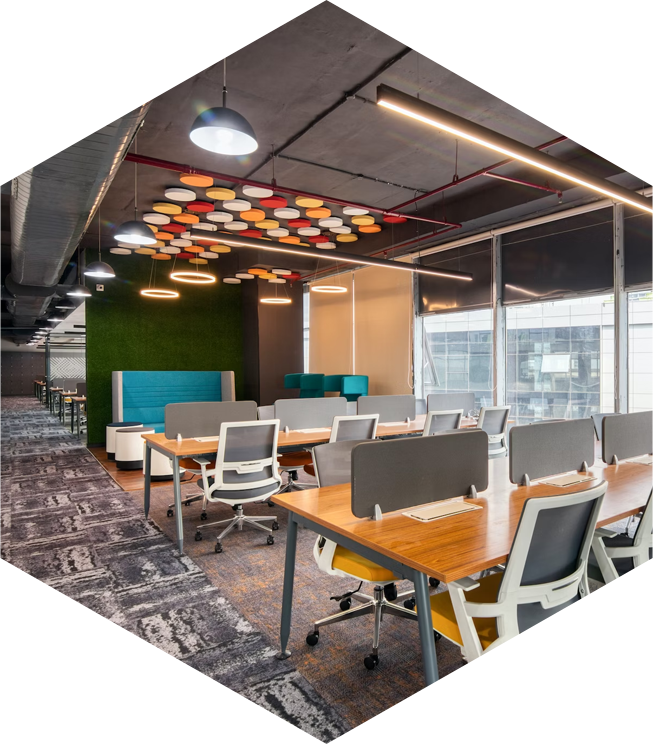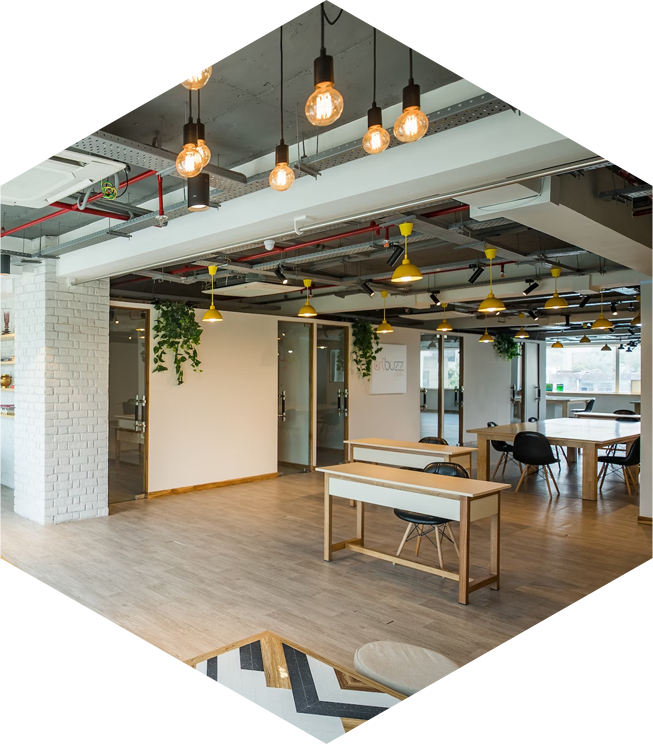 Flexible Office Solutions
For businesses seeking an immediate, hassle-free solution, our Flexible Office Solutions offer plug-and-play offices that deliver a vibrant atmosphere, state-of-the-art meeting rooms, and collaboration spaces. Key highlights of our Flexible Office Solutions are:
Ready to Move In: Start working from day one in a fully-equipped office that's ready for action.
Collaboration Spaces: Foster innovation and creativity with collaborative areas designed to facilitate idea sharing.
Prime Locations: Our flexible offices are situated in strategic locations, ensuring you're always close to the action.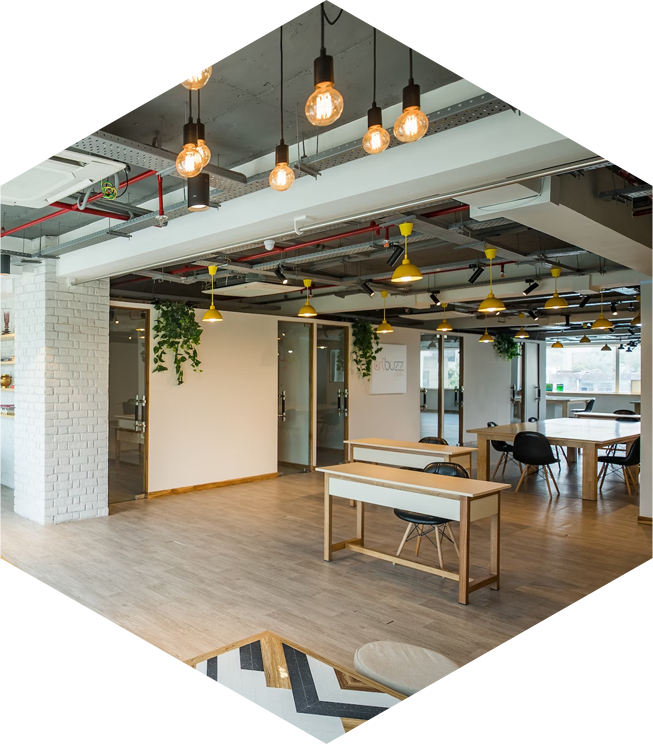 At BuzzWorks, we believe in the power of a great workspace to drive productivity, creativity, and success. Explore our solutions and find the perfect workspace for your business needs. Contact us today to learn more about how we can elevate your workspace experience.