Bangalore now ranks 3rd globally for having the most number of tech start-ups, preceded only by Silicon Valley and London. India holds its own today as the 3rd greatest startup ecosystem, with 2018 seeing 1200 new startups, taking the total number to approximately 7700 fledgling companies.
India has the largest youth population in the world, with an estimated workforce population of 1 billion people aged between 15-64 by 2027. Choosing a location where one can hire and connect with the right kind of people, alongside gaining requisite government and community support then becomes the first priority when founding a startup – leading to many of the city's young professionals choosing coworking as the best way forward for their business.
This brings us to the question: what is it about "namma Bengaluru" that facilities startup culture better than other global cities? How does coworking present a specific advantage?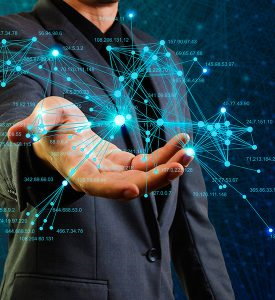 When presented with an employment opportunity, many people are likely to choose a larger company over a startup in a culture where the risk of joining a seed-stage company may not have immediate rewards.
Coworking spaces provide the ideal platform for independent workers and startups to communicate, collaborate and create, creating an independent support system where freelancers, startups and emerging businesses can collate their ideas to tread new ground. Bangalore now accounts for 32% of the total number of startups in India, surpassing Mumbai, Gurgaon, Delhi, Pune and Hyderabad.
Bangalore also offers an entrepreneurial and community support system that is ideal for starting and growing a business from the ground-up; including hosting Startup Weekends, meetups and technical events that showcase local area startups and help them gain recognition and relevance. This creates a culture where new ideas are rewarded, and it becomes easy to find other like-minded individuals. Bangalore has the largest pool of professionals that are unbogged by the stigma of joining a startup versus a larger company, due in large part to coworking.
The networking ease of coworking spaces helps new immigrants connect with locals or other immigrants to better maneuver the city, make connections and settle in quickly.
One of the most ethnically diverse cities in India, over 62% of the urban population of Bangalore comprises of immigrants from other cities and countries. The boom of the tech sector has led to people of all cultures flocking to Bangalore and being able to comfortably call it home. From the wide array of cuisine on offer to the gradual lack of a language barrier, it has now become easy for a person from any part of India – or indeed, the world – to settle into Bangalore without difficulty.
Funding is the most critical factor that can make or break any startup, and in Bangalore, funding presents less of a challenge than many other business hubs. Thanks to coworking, startups, professionals and freelancers that set up shop in coworking spaces can easily find investors due to the existing infrastructure of connections that coworkers can share with one another, alongside the spaces themselves bridging the gap between companies and possible investors.
With a huge pool of venture capitalists and angel investors that are willing to invest in a strong idea and novel vision, a startup can soon find its funding backbone in Bangalore. The city ranked 5th globally in receiving $2.6 billion venture capital as far back as 2014.
https://timesofindia.indiatimes.com/business/india-business/Bengaluru-stands-tall-with-2-6-billion-venture-capital/articleshow/45974103.cms for infographic
Not to mention, the Karnataka government launched a startup policy in 2015 with several funds amounting to over Rs. 300 crores for backing up startups in the fields of technology, tourism, animation and more. This means that if one registers their company under the Karnataka Shops and Commercial Establishment Act, 1961, one can easily apply to the Karnataka government for funding.

As of 2017, Bangalore is home to 1.5 million tech industry employees out of the 4 million total employees across the country. Today, Bangalore has between 1800 to 2300 active startups, leading to a majority of young, hardworking and talented people. With coworking spaces placing a pool of talented individuals as close as a desk away, new companies can easily access and build the workforce of their dreams.
The city therefore offers a mature community of professionals, talent and skilled individuals for a start-up to choose from. If you're a startup in Bangalore, you then have the opportunity to choose from a workforce that combines experience and skill with youthful thinking and creativity and use coworking as a tool to grow the workforce of your dreams.
Standard and cost of living
Coworking spaces today bridge a real gap between founding a company to finding success by redefining how one views space, and therefore, one's city. Using a pay per use model with flexible working plans, it's now significantly easier for a small business to cut down on capital expenditure due to the benefits of coworking.
Both you and your business need to live in a city that is affordable across the board – and here, too, Bangalore ranks higher than the rest of the country's business hubs. Bangalore ranks amongst the world's ten cheapest cities, with property and rent rates far below than cities such as Mumbai or Chennai.
Bangalore, armed with its thriving coworking culture, unparalleled workforce, infrastructure, creative population and comfy weather, is primed to take India to the heights of start-up success!