Choosing an office space is not an easy job. Businesses have to weigh in a lot of factors to pick an ideal workspace. Along with providing an optimum physical space, a workspace should also accommodate the team's essential needs.
Here are some aspects that one must keep in mind while looking for office space.
Where is it Located?
The location should be one of the priorities. An ideal location is one that is convenient for all, has access to public commutes, and is easily reachable to the main centres of the city, like parks, malls, etc. Being at the prime location also allows leaders to keep a close eye on demands, trends, competition, etc.
2. Is this affordable?
Another crucial factor is budget. The business may have several options for finding a workspace, but not all fit the budget. It's important to ensure that the budget isn't stretching too thin on the lease, as it will impact the operational cost. Additionally, hidden costs such as parking, internet access, etc. also have to be kept an eye on.
3.What's the space size?
The office size to be rented depends on factors like:
Team size
Space for furniture and equipment
Company culture to accommodate work style
Future growth potential to incorporate expansion
All these factors add up to the space requirement, and hence, must be accounted for before making the final call.
4. What are the amenities?
Today new prospects look for amenities and features of the workspace. A Deloitte report mentions a list of intuitive technologies that facilitate higher productivity, internal mobility, and collaboration(1).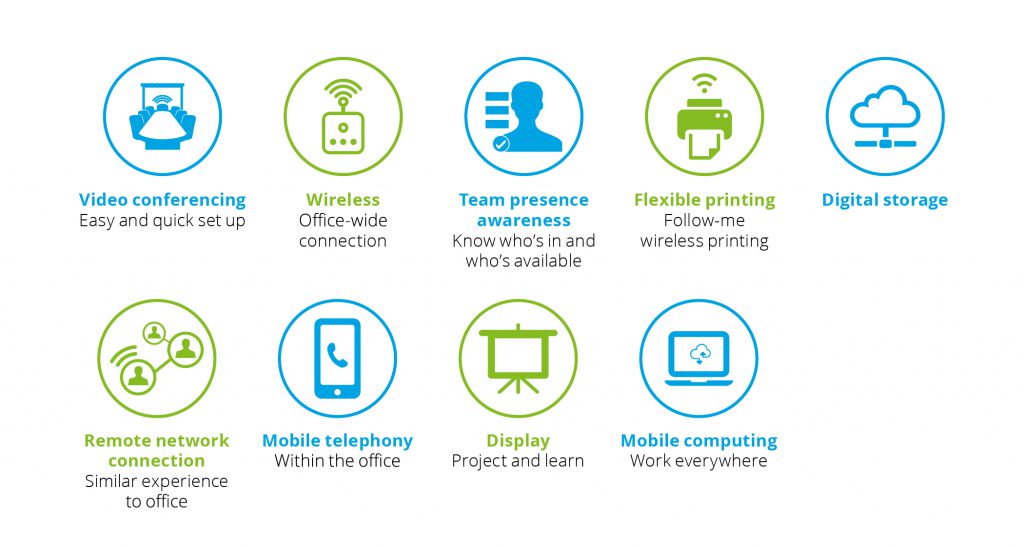 Apart from these, office pantry, greener interiors, breakout zones, flexibility, etc are some amenities the younger generations prefer. Hence, it's wise to inquire about these services before leasing a property.
5.What about the infrastructure?
Comfortable furniture, uninterrupted internet connection, telephone connections, etc. are some of the basic necessities of a workspace. It must have adequate infrastructure so that the team can start working full-fledged instantly. Hence, factors like sufficient infrastructure, infrastructure cost, etc. should be assessed beforehand.
6.Does it complement culture?
Company culture is integral for its growth and is reflected through physical space, creating a brand identity. An HBR study shows that employees prefer personalising the workspace(2). Hence, it's important to ask questions like – will the place reflect the company culture, how can it build brand image, is it flexible to accommodate changes, etc.
7.Will it support growth?
According to the Forbes Business Council, the company should rent a place that meets the needs, and more importantly, accommodates growth(3). It may seem challenging to assess a company's growth; hence, flexibility is the key. Companies can either look for places that offer expansion potential or opt for a shorter lease.
This flowchart by Knight Frank might help in narrowing down the workspace options(4).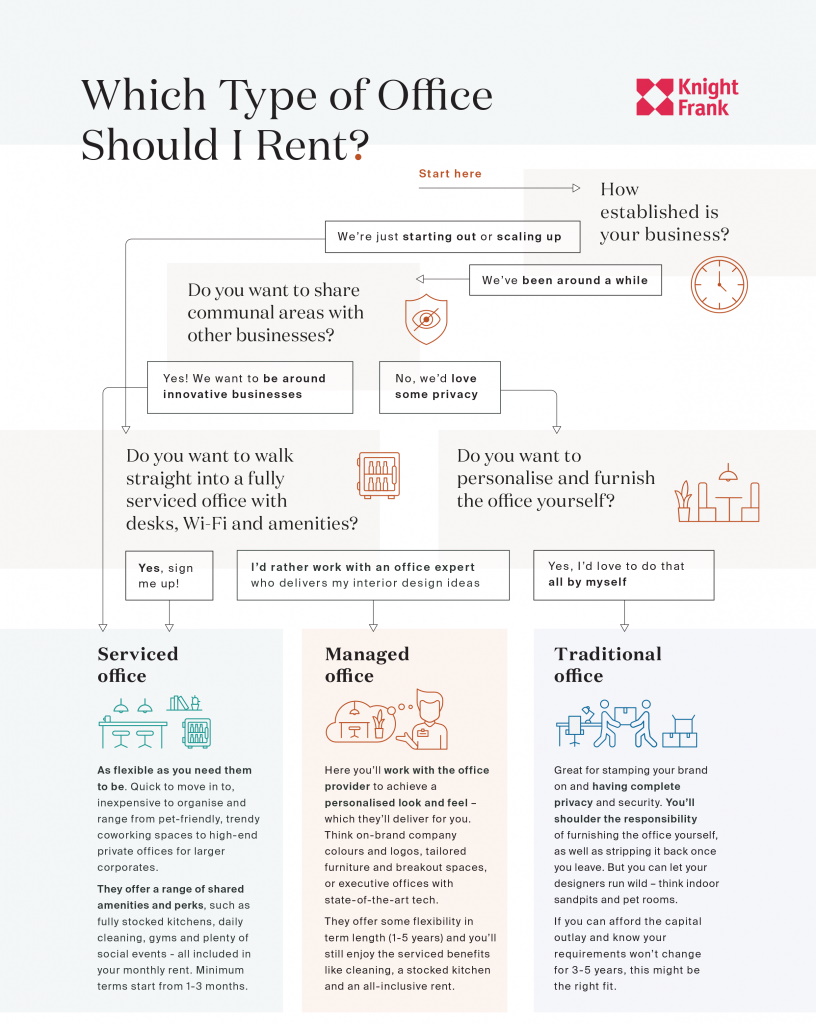 Whichever workspace model a company opts for, it should ultimately be feasible for people and growth. A workplace should add positivity to the entire business, and that's what companies should aim for.
Citations: