Rapid advancements and growing unpredictability are paving the way for flexible offices in Asia Pacific (APAC) countries. Multiple factors come into play to open new opportunities for agile and flexible spaces in the region. Let's have a quick look at them.
1. Multi-faceted Solutions
Flexible space solutions offer wide options for various purposes. This opens avenues to choose the ideal fit, leaning the interest of APAC companies towards flexible space to explore eased contracts, costs, and market evaluation.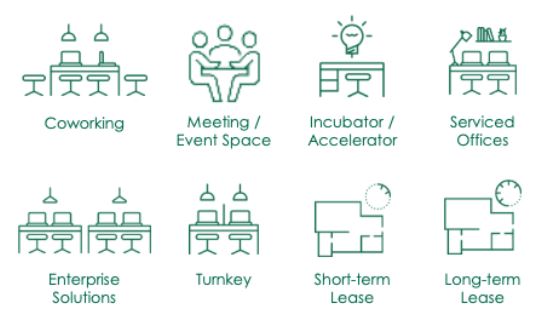 Source: CBRE1
2. Role of Investors
As per CBRE Asia Pacific, the flexible workspace in the APAC region will require a high level of investor participation to meet the evolving demands. They must treat agile space as a long-term investment plan in their portfolios and offer more flexible leasing terms and value-added services to attract a highly diverse tenant mix.2
3. Better Lease Terms
Due to uncertainties, many companies started leaving their workspace due to longer lease terms, high rent, and maintenance costs. Hence, landlords are now turning to flexible spaces since they can be leased for shorter periods to offer more flexible terms. Along with providing an adaptable lease, most flexible spaces take care of all requirements by reducing the occupancy cost and making it an ideal choice.
Source: JLL3
4. Government Policies
Several APAC governments are encouraging entrepreneurship to accelerate the growth of the flexible workspace. Providing financial resources and supporting emerging startups and businesses will help them attract talent from various cities, creating a hub for a younger workforce to accommodate the flexible space.
India is the third-largest tech start-up hub in the world4, which increases flexible space requirements since entrepreneurs prefer a thriving agile workspace to grow their ventures.
Citations: